Hello again friends,
With most of  the holidays behind me I'm continuing rapid progress on new works  in my studio.  My "Walking Man" series is in full swing as I explore figurative subjects with an abstract approach.  Sculptures I sketched out as early as 1988 are now on my radar and I am very excited to bring these into my new body of work.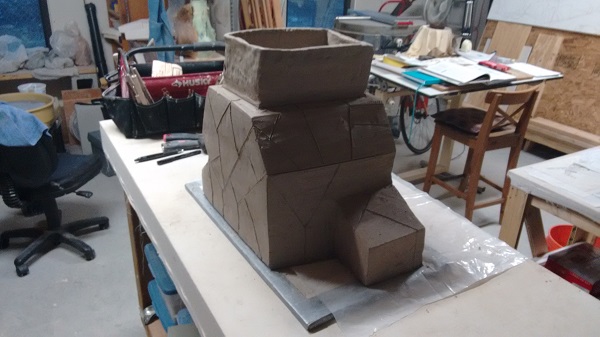 While my mind continues to move along like a racing engine with multiple stations that lead to many paths in many directions, I remain focused on the inventory that must be made.
If you are interested in purchasing work in time for the holidays there are a still a number of artworks available through the Pottery, Drawings & Prints, and Paintings pages. Painting sizes are approximate unless noted otherwise.  All prices include shipping USA. For questions about any of the works please leave a comment on the appropriate page or email me at:
walkingman.rosenthal@gmail.com
All the best to each of you in the year ahead,
Marc